These pages contain a selection of production pics, rehearsal pics, posters, programme covers etc. and have been included for extra interest and information.  More will be added from time to time.
Double-click on images to see them full size.
Titles are in alphabetical order.
Photos have been credited wherever possible, but please let us know if you can correct any omissions.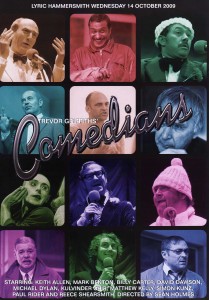 Jonathan Pryce as Gethin Price, Jimmy Jewel as Eddie Waters, Stephen Rea as George McBrain, James Warrior and Dave Hill as Phil and Ged Murray.   Photographs by Nobby Clark.
See also Cinema and Publications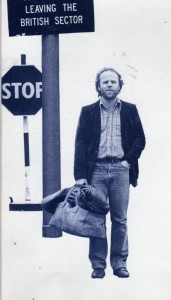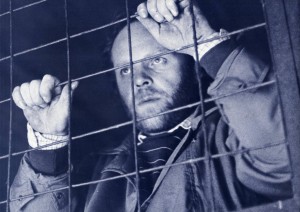 Photos by Nobby Clark
 See also under Theatre and Publications