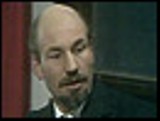 First broadcast on 19 April 1974 in the BBC TV series Fall of Eagles.  With Patrick Stewart as Lenin, Lynn Farleigh as Krupskaya, Michael Kitchen as Trotsky, Paul Eddington as Plekhanov, Charles Kay as Tsar Nicholas.  Directed by Gareth Davies, produced by Stuart Burge.
See also Publications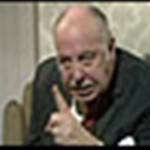 BBC TV 1974, with Jack Shepherd, Bill Fraser, Ronald Pickup and Frances de la Tour.  Directed by Michael Lindsay-Hogg.  Produced by Graeme McDonald.
See also Theatre and Publications
Granada TV 1974.  Television adaptation of the theatre play, with Jack Shepherd as Gramsci, Donald Pleasance as Kabak.  Directed by Michael Lindsay Hogg, produced by Jonathan Powell.
See also Theatre and Publications