Full title: The Gulf Between Us, or, The Truth and Other Fictions.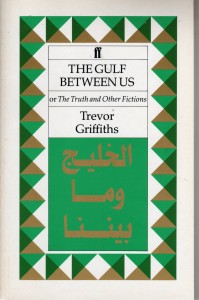 Published by Spokesman Books in Trevor Griffiths: Theatre Plays Two  (2007)  (www.spokesmanbooks.com)
First published by Faber & Faber in 1992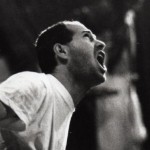 First performed at the West Yorkshire Playhouse, Leeds, in January 1992.  With  Akram Telawe, Dave Hill , Kulvinder Ghir, Selwa Naqqara, Yacoub Abu Arafeh, Ahmad Abo Sal'oum.   Written and directed by Trevor Griffiths.  Produced in association with The Building Company.
see also Publications