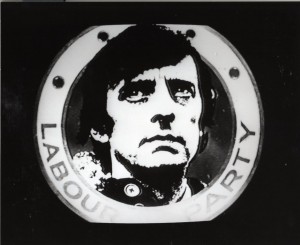 An 11-part series for Thames Television about a young left-wing Labour MP.   The series was broadcast starting in June1976.   With Jack Shepherd as Bill Brand, Lynn Farleigh as Miriam Brand, Cherie Lunghi as Alex, Allan Surtees as Alf Jowett, Rosemary Martin as Winnie Scoular, Peter Copley as the Chief Whip, Alan Badel as David Last, Arthur Lowe as the Prime Minister, and many others.   Directors Michael Lindsay-Hogg, Roland Joffe, Stuart Burge; produced by Stella Richman.
To be published.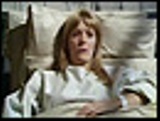 BBC TV Play for Today, first broadcast in December 1975.  With Alison Steadman, Jack Shepherd, Dave Hill, Richard Wilson, Tony Steedman, Richard Ireson, Anne Dyson and others.  Directed by Michael Lindsay-Hogg, produced by Ann Scott.
See also Publications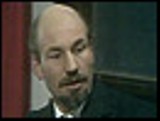 First broadcast on 19 April 1974 in the BBC TV series Fall of Eagles.  With Patrick Stewart as Lenin, Lynn Farleigh as Krupskaya, Michael Kitchen as Trotsky, Paul Eddington as Plekhanov, Charles Kay as Tsar Nicholas.  Directed by Gareth Davies, produced by Stuart Burge.
See also Publications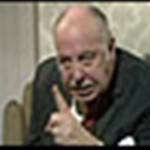 BBC TV 1974, with Jack Shepherd, Bill Fraser, Ronald Pickup and Frances de la Tour.  Directed by Michael Lindsay-Hogg.  Produced by Graeme McDonald.
See also Theatre and Publications
Granada TV 1974.  Television adaptation of the theatre play, with Jack Shepherd as Gramsci, Donald Pleasance as Kabak.  Directed by Michael Lindsay Hogg, produced by Jonathan Powell.
See also Theatre and Publications
London Weekend, 1973
(11-part series), with Tom Conti; Granada, 1972